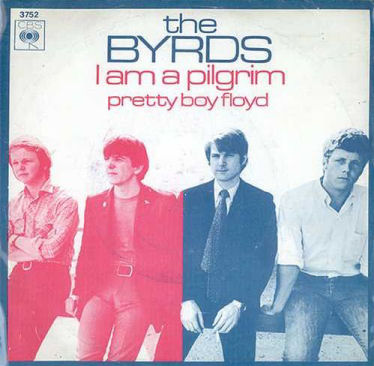 Pretty Boy Floyd (Woody Guthrie)


Well gather round me children, a story I will tell
about pretty boy Floyd the outlaw, Oklahoma knew him well
It was in the town of Shawnee on a Saturday afternoon
His wife beside him in the wagon as into town they rode
Then along came the deputy sheriff in a manner rather rude
using vulgar words of language, his wife she overheard
Then pretty boy grabbed a long chain and the deputy grabbed a gun
and in the fight that followed he laid that deputy down
Then he ran to the trees and bushes to live a life of shame
Every crime in Oklahoma was added to his name
He ran to the trees and bushes on the Canadian river shore
and many a starving farmer opened up his door
It was in Oklahoma City, it was on a Christmas day
A whole carload of groceries with a letter that did say
You say that I'm an outlaw, you say that I'm a thief
Well here's a Christmas dinner for the families on relief
As through this life you travel you meet some funny men
Some will rob you with a six-gun and some with a fountain pen
As through this life you ramble, as through this life you roam
You'll never see an outlaw take a family from their home
The Byrds "Sweetheart of the Rodeo"
Columbia Records 1968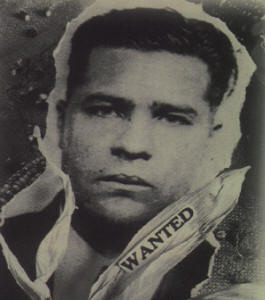 Arthur Floyd
Time article, 22 Oct 1934:
Born 30 years ago on a Georgia farm, "Pretty Boy" Floyd moved
with his parents at an early age to the Cookson Hills District of the
Oklahoma Ozarks. There he got the nickname of "Choc" and a bad
reputation. At 18 he robbed a neighborhood post-office of $350 in
pennies

A three-year apprenticeship in the St. Louis underworld landed
him, in 1925, in Missouri Penitentiary for a payroll robbery
There he peddled drugs, struck down guards, and met
"Red" Lovett, who teamed up with him on his release in 1929

For the next four years he robbed rural banks, taking on new
partners as his old ones fell dead by the wayside. Whenever
pursuit got too close, he retired to the Cookson Hills where he
reputedly keeps a string of mountaineers in funds in exchange
for their close-mouthed hospitality. A murderously cool shot
his trigger finger has already accounted for at least six deaths
Fond of flashy clothes, he likes to show his bravado by returning
to his home town, Sallisaw, Okla., for brief visits. He is wanted
by the Federal Government for two murders, two mail robberies

Less than 24 hours after Federal agents announced that Floyd
was wanted as one of the Union Station killers, he was flushed
out of an Iowa farm by two peace officers. In his first brush with
authority this year, he showed that he had lost none of his finesse
Jumping into a car with two companions, he led the police on a wild
chase to an empty house at the dead end of a road. There he
turned on them with a machine gun and automatic rifles, shot his
way out and away.